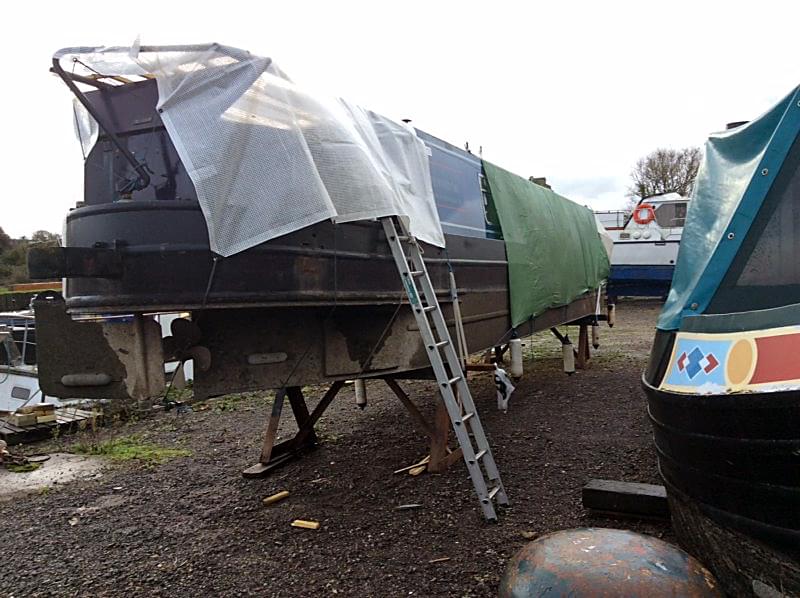 After a very strange year, who knew that as we left for Bristol on the 21st March to escort Innisfree (now Nutcracker) for her roundabout trip that on our return on the 23rd March the whole UK would be locked down for months!

We managed a few trips out as lockdown eased and we achieved a long standing, long planned trip over Maisemore Weir and on up to Tewkesbury. The plan then was to have Wye Invader Two lifted out and 'winterised' to also carry out winter maintenance ready for the season in 2021.

Wye Invader Two was lifted out of the Sharpness Canal on 9th November and as requested, chocked up to give enough clearance to inspect and paint below the waterline as necessary. However on the 2nd of November, another England lockdown was ordered, this was unfortunate, as I had not been able to 'winterise' Wye Invader Two until she had been lifted out of the water.

Thursday 3rd December, and on inspection at the Saw Mill Work area at Sharpness, there was about 6 inches of water in the bilges, to be pumped out and about the same in the engine bay area. On closer inspection, Wye Invader Two was lower to the Port, left side and Bows down, not by a lot but just enough to overwhelm the drain channels under the deck and floor panels with the heavy rain we have had over the last month.

So our work schedule was:
1. Pump water from bilge and engine bay.
2. Empty main water tank and cold water system.
3. Construct wooden frame over stern deck area.
4. Cover the forward deck, cabin area, and stern deck area with tarpaulins.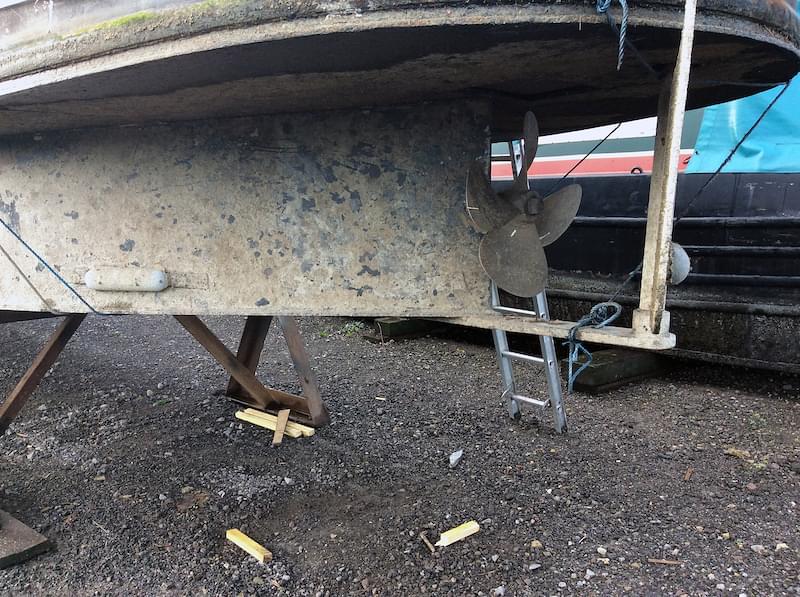 Back