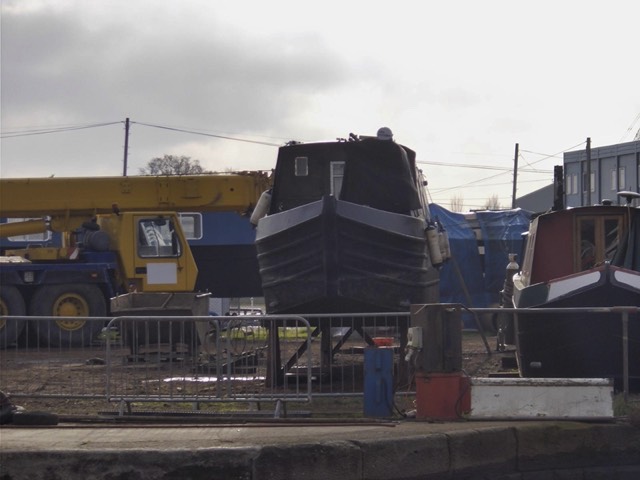 29th October - Wye Invader Two passes through the Sharpness Dock Bridge to join the queue waiting for lift out on to the hard standing.
14th November - she's lifted out on to hard standing.

List of Jobs for Winter period 2018/19:
17th November - Pressure wash the hull -
Done.

24th November - Cover the cabin with tarpaulins for paint work protection -
Done.

Remove all the bitumen below the water line.
Repaint using primer, a 2 pack etching primer then top coat, 2 pack colour - Black.
Fuel Filter change.
Engine Bay, Repaint a small area of rust on each side of the engine bay.
Oil and filter change and gear box oil change.
Rear Cabin door - repair or replace.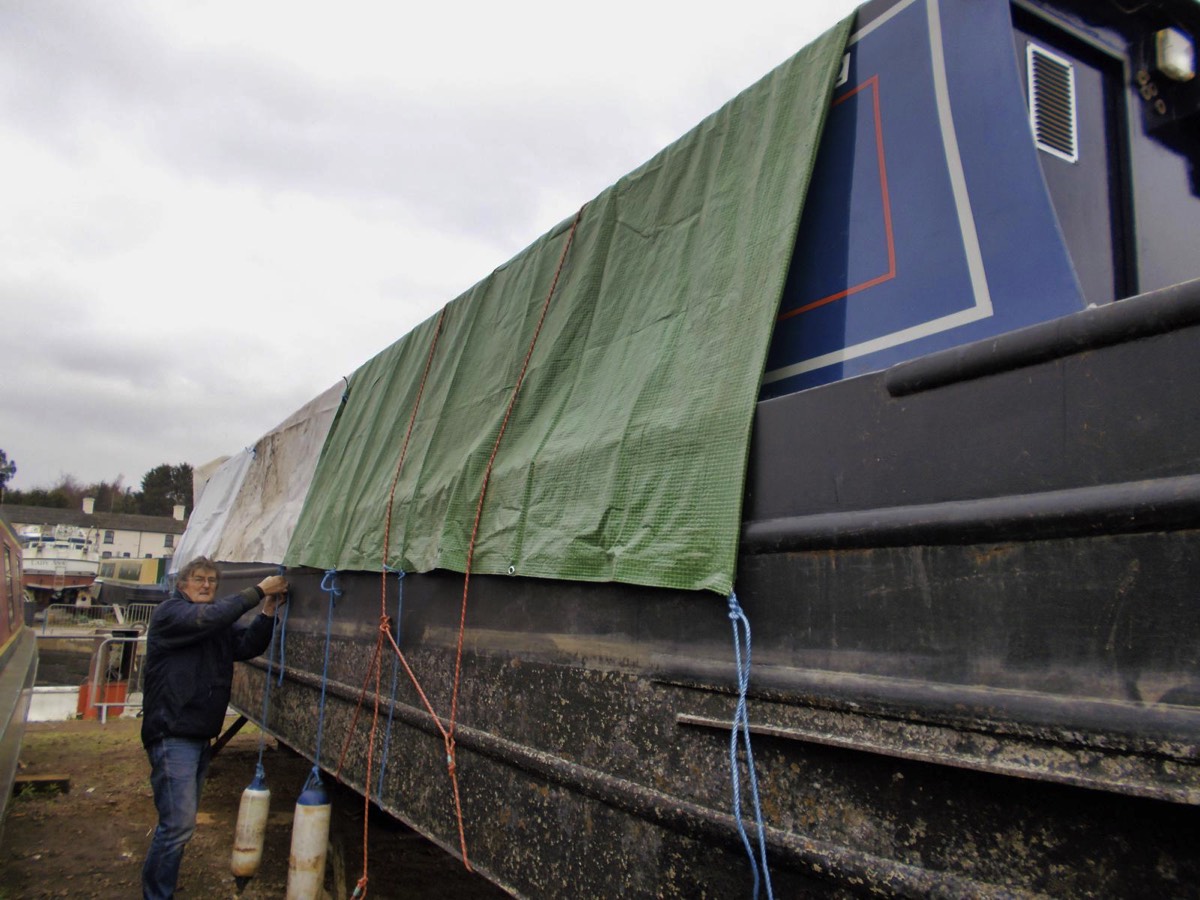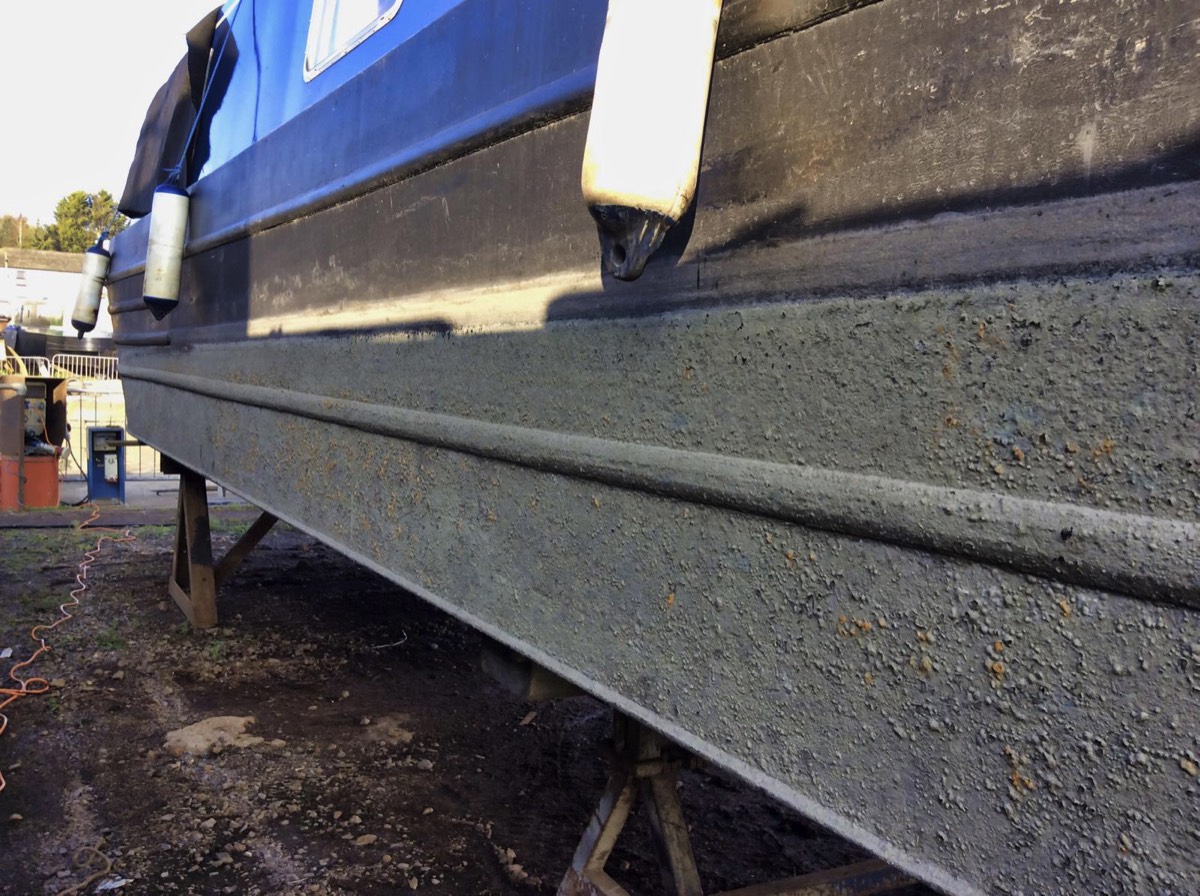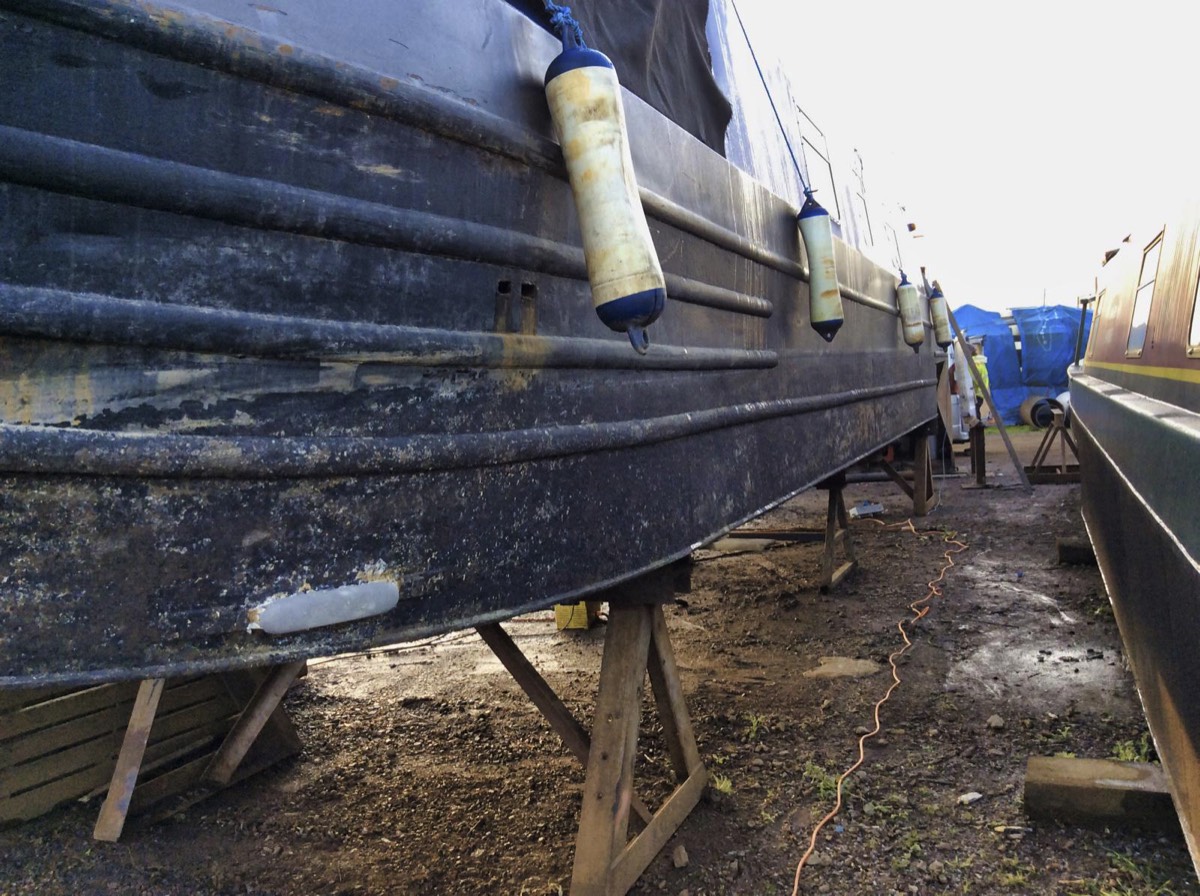 Back