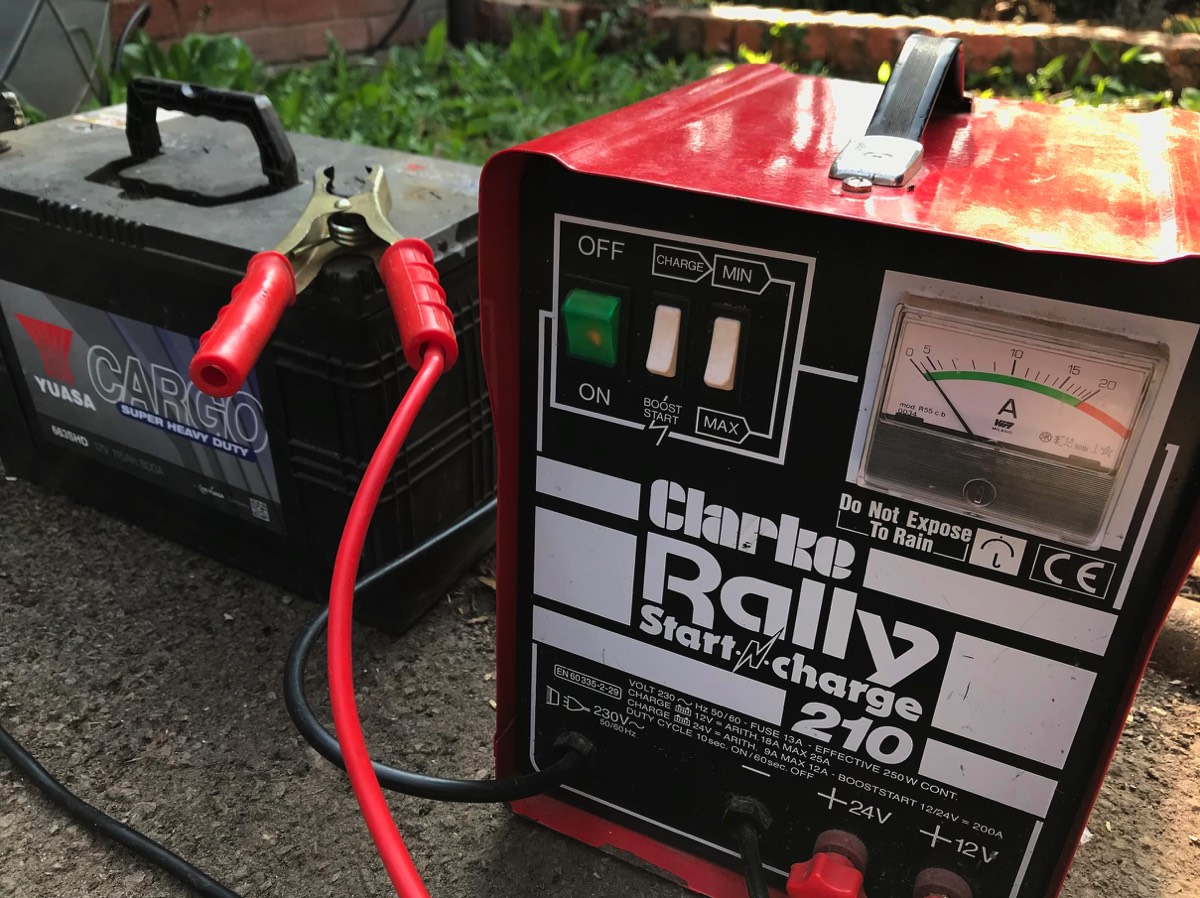 Wednesday 14 April 14.00

Before leaving Sharpness I phoned Dave (our video & website guy) who has a heavy duty battery charger and explained the battery situation with regard to the flat batteries, he offered to try and charge the flat batteries on his equipment, so we dropped the batteries off with him and then left for Hereford. By Sunday at 9.00 am luck was on our side and all 4 batteries had been fully charged and saved.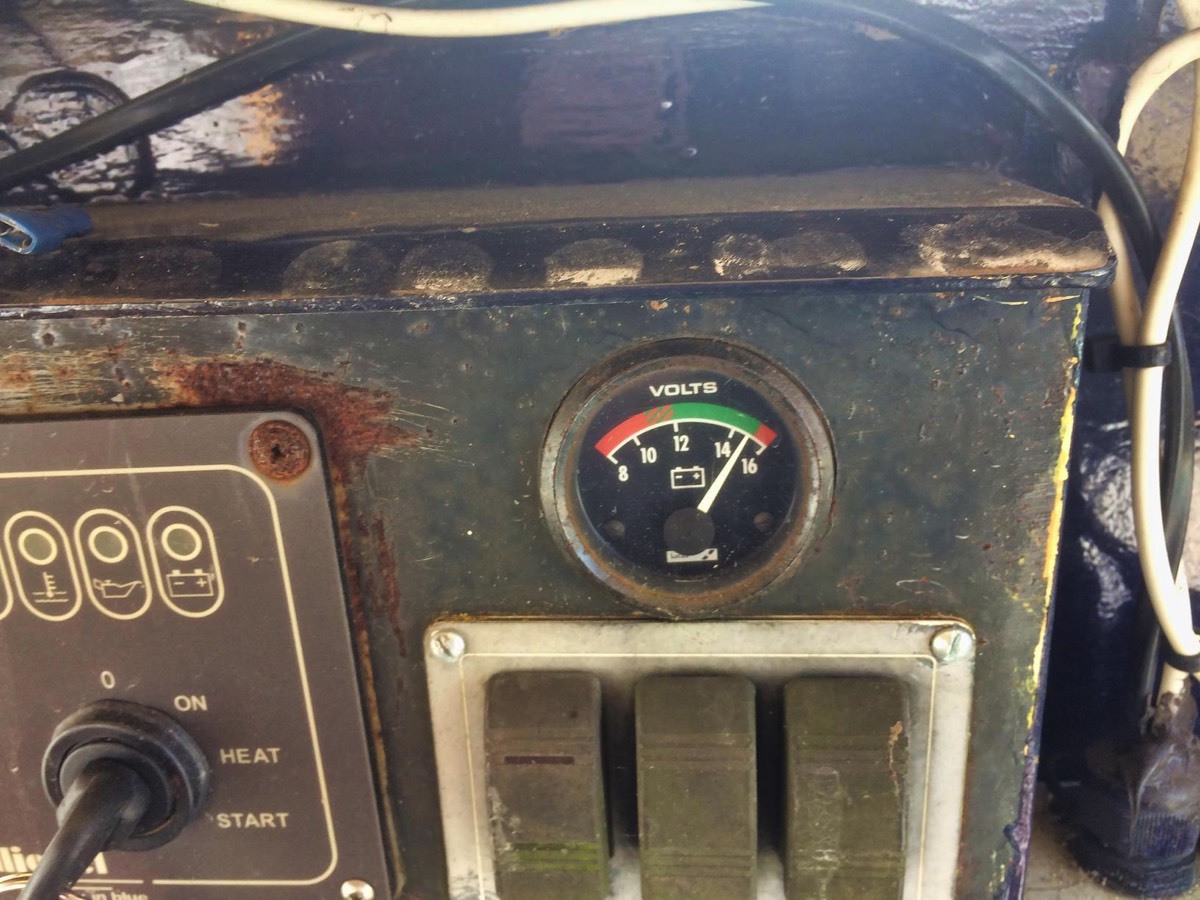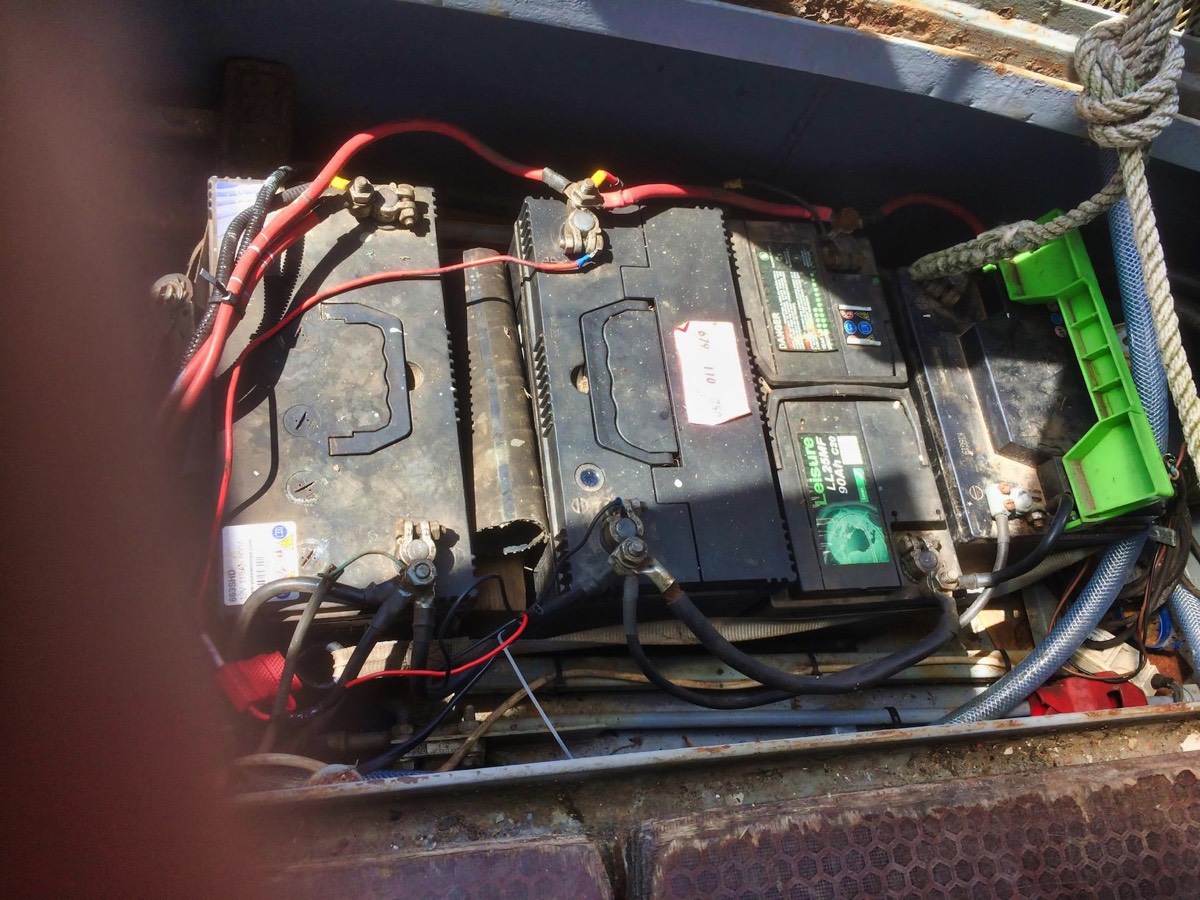 Wednesday 21 April 10.00

We stopped by to collect the batteries and then went on to Sharpness, arriving at about 10.45. We re-fitted the batteries and started the engine, then checked the systems and found them all OK. As to why the batteries went flat, I am still trying to work that out!

12.30. After coffee and a bite to eat, we got the sanders out,1 orbital and 1 flat bed with 80 grit paper, we spent the next 2 hours sanding the roof, then washed the dust off and had a clean around, picked up all used sanding discs and masking tape, at 15.00 we left for Hereford.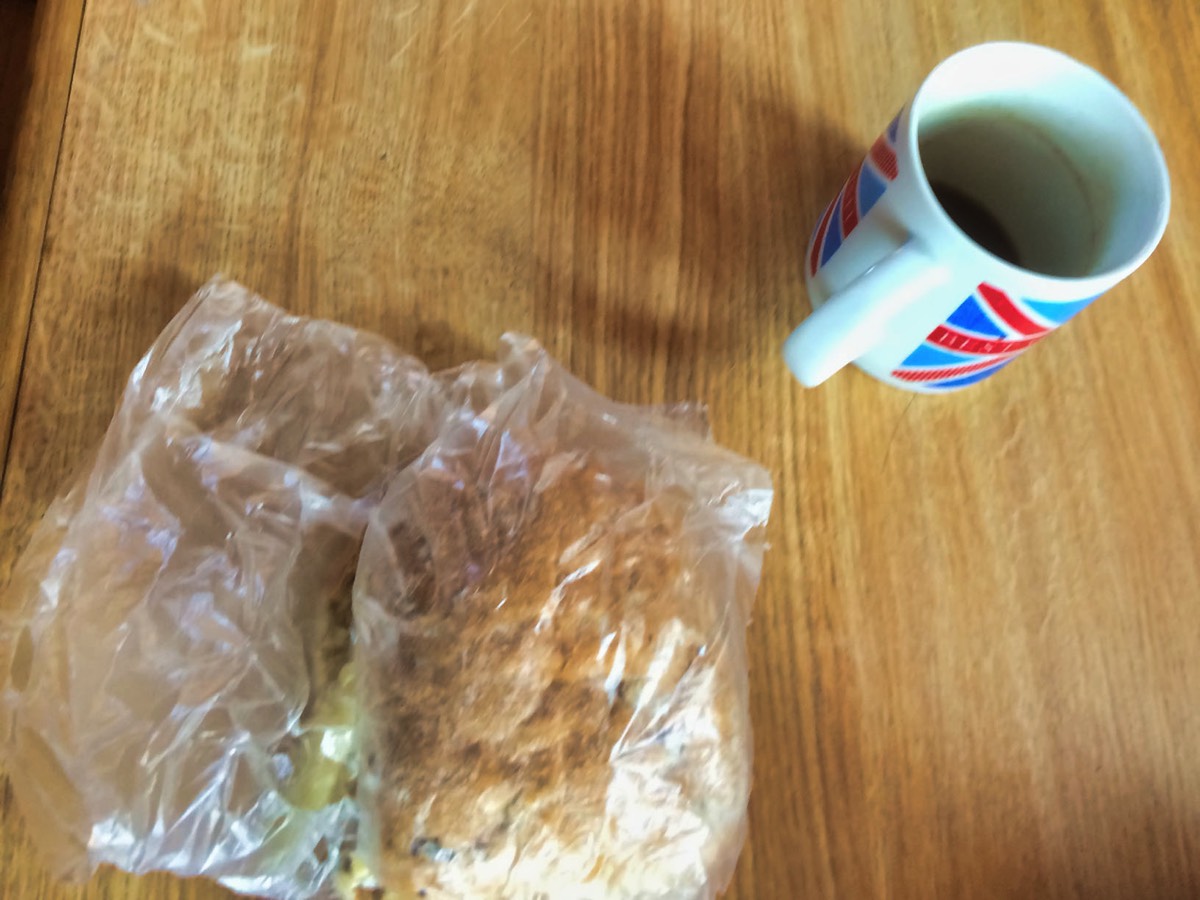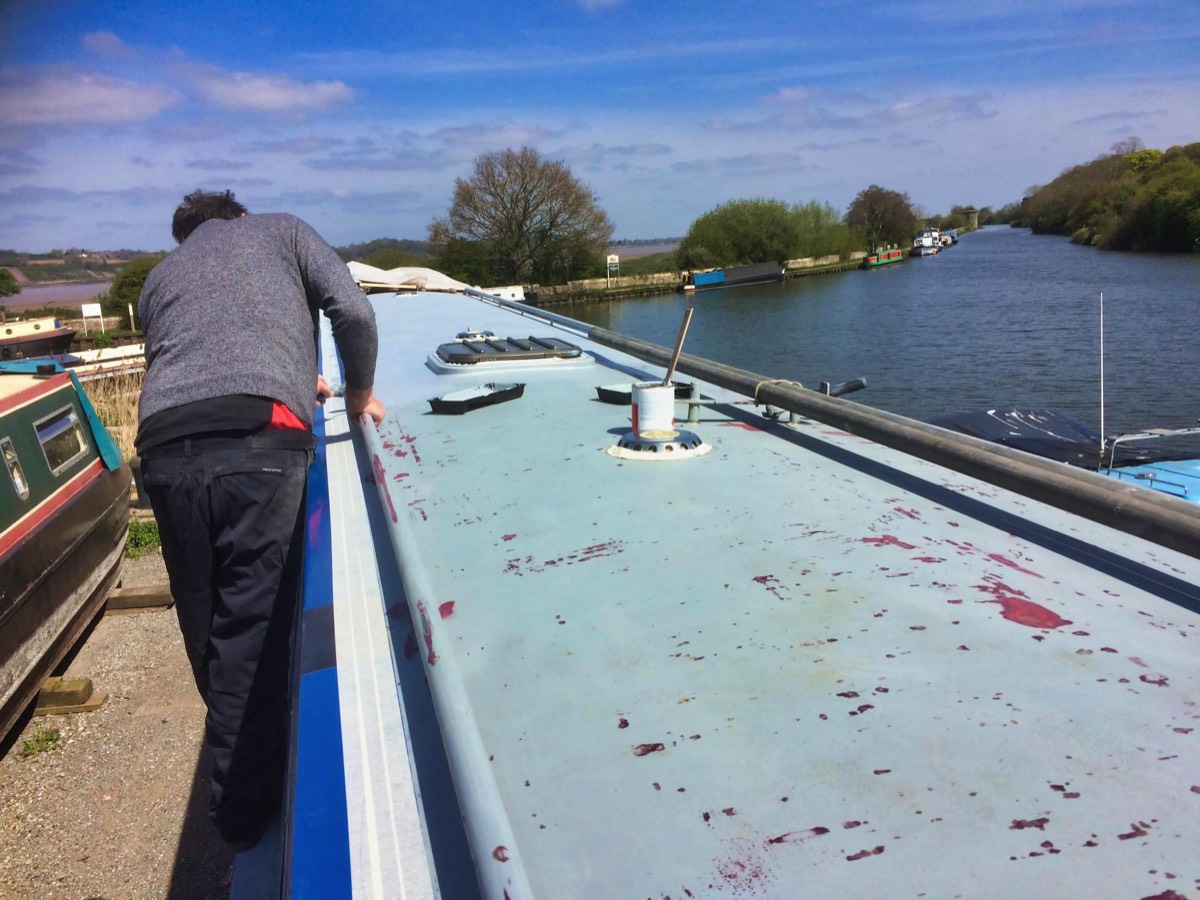 Sunday 25 April 08.25

I left Hereford for Sharpness and then spent the next 3 hours wet sanding (flatting) the roof with soapy water and 400 wet and dry paper. The idea being to remove all the green algae the sanding had missed and also under the roof bars, and then washed the roof with clean water.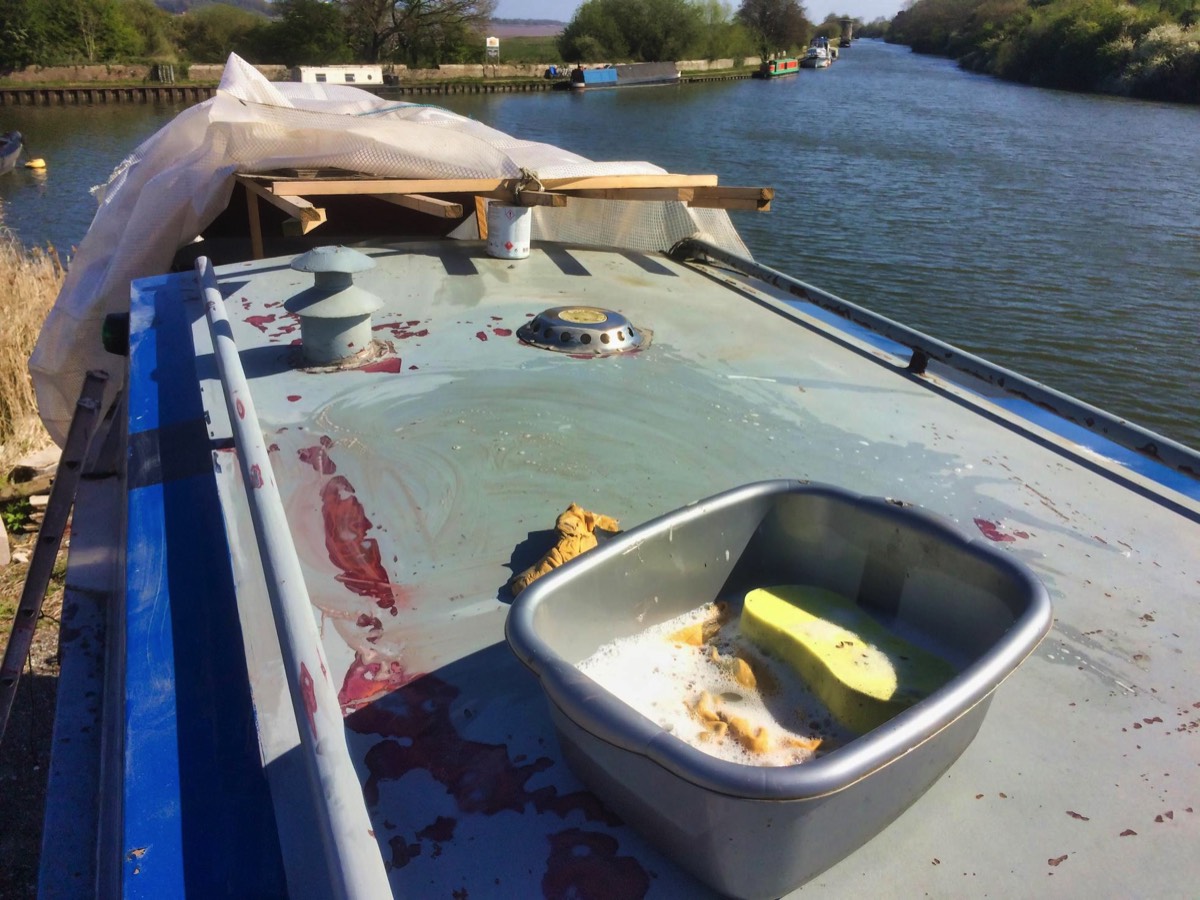 Monday 26 April

Left Hereford at 09.00 and arrived at Sharpness at about 10.30. together with Andy we set to work using panel wipe to clean the roof down before masking all the edges and and roof vents and then applying the grey Anti-Slip roof paint. 2 hours later the job was done, we removed all the masking paper and tape off roof area and secured Wye Invader Two then left for home and maybe a beer to two….

Back